Ideas:
• Wearable Chinese Knot
• Performance/Video/Motion Graphics
• Motion-tracked projection mapping
Concept:
Create a garment out of a giant chinese knot to be worn in a video performance piece. In the piece, there would be choreographed movements in front of video work (documentary footage/family footage/etc.), and motion graphic animation projection mapped to the knot garment. 
Updates:
Knot is a bit cumbersome to wear, unsure if I want it to look a little goofy because of the size it turned out to be.
Still trying to research how to do motion tracking with HTC Vive + Touch Designer. May pursue AR fashion if I can't figure out a way to code the projection mapping.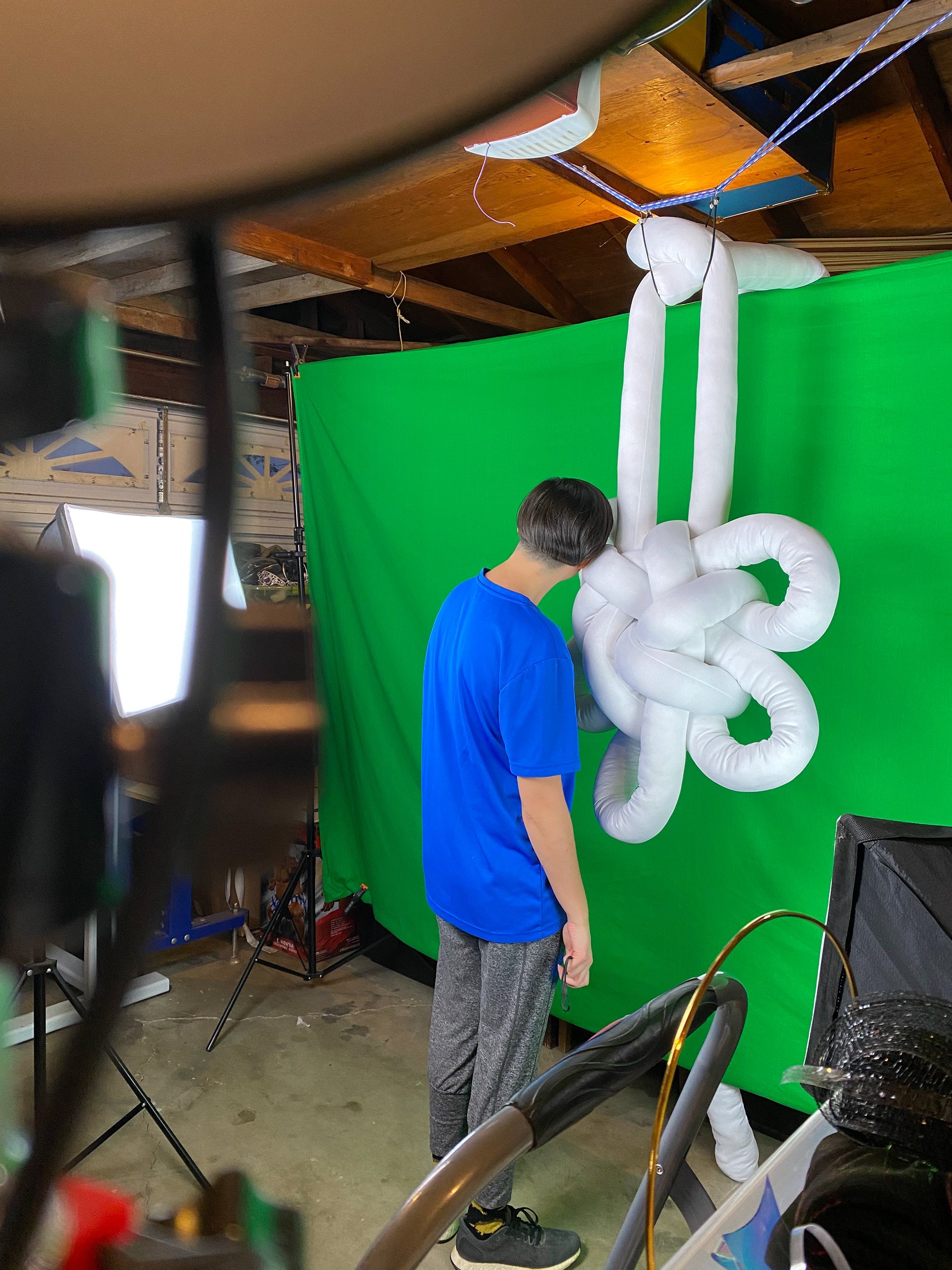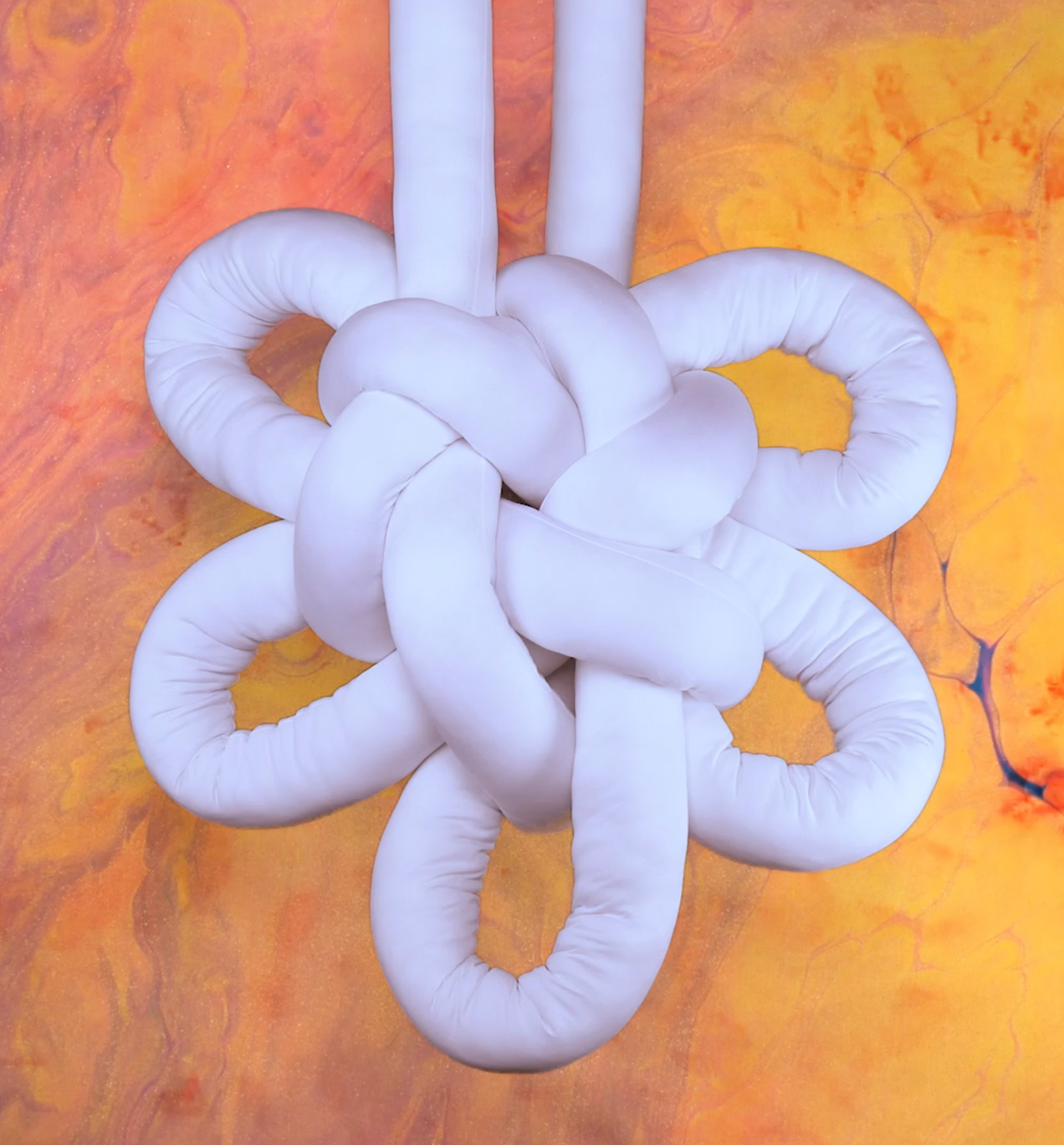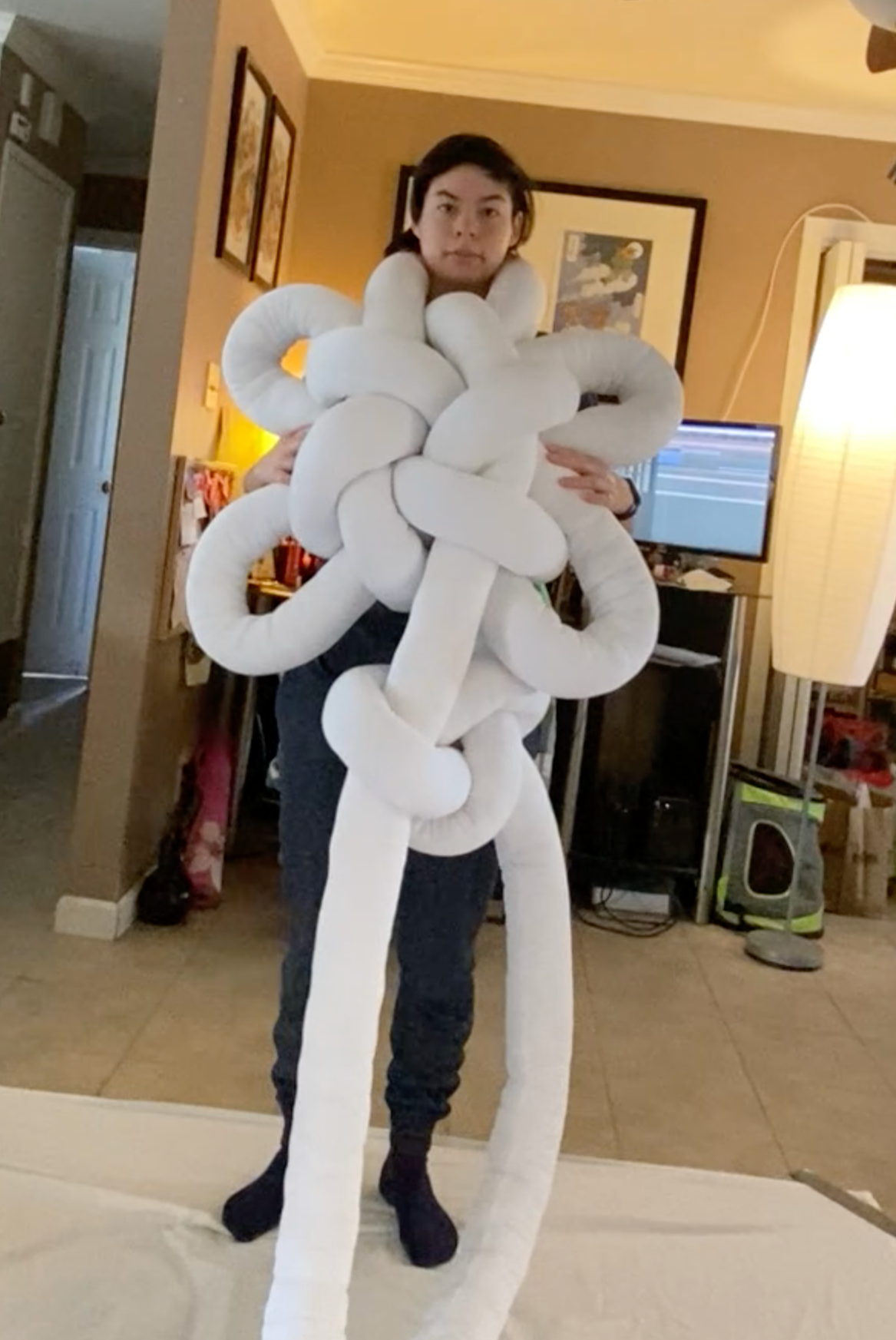 'All Eyes On Me' (AEOM) Music Video

Questions:
What effect does social media have on our perceived identities? 
What is constant surveillance doing to our brains? 
The need to post about everything in our lives?
Transforming the mundane to the fantastic?
Influences:
• Roland Barthes / Semiology
• Myth of Sisyphus
• DND Monster Manual (Beholder)
• The Social Dilemma
• Social Media AR Filters
Behind the scenes - Costumes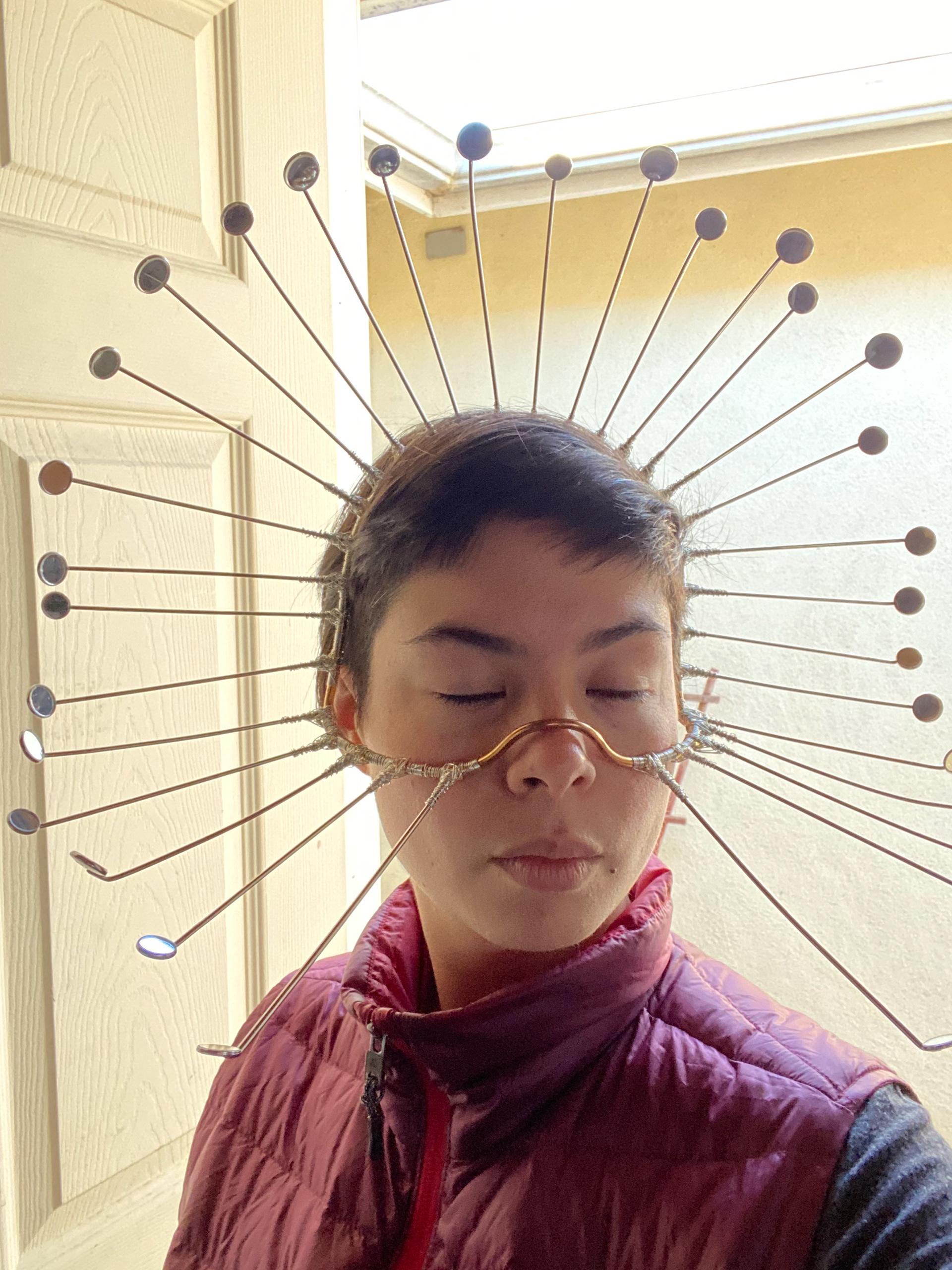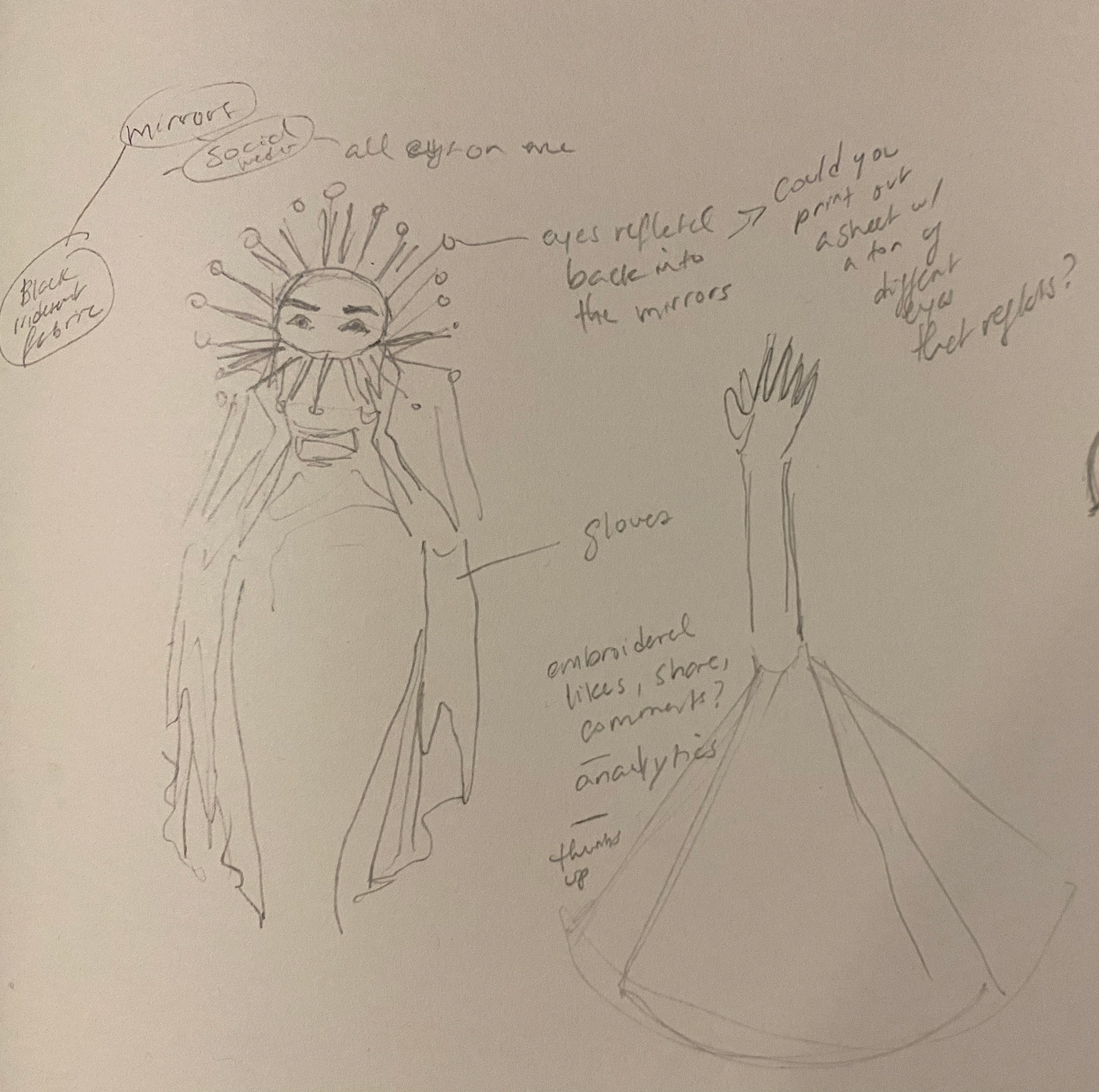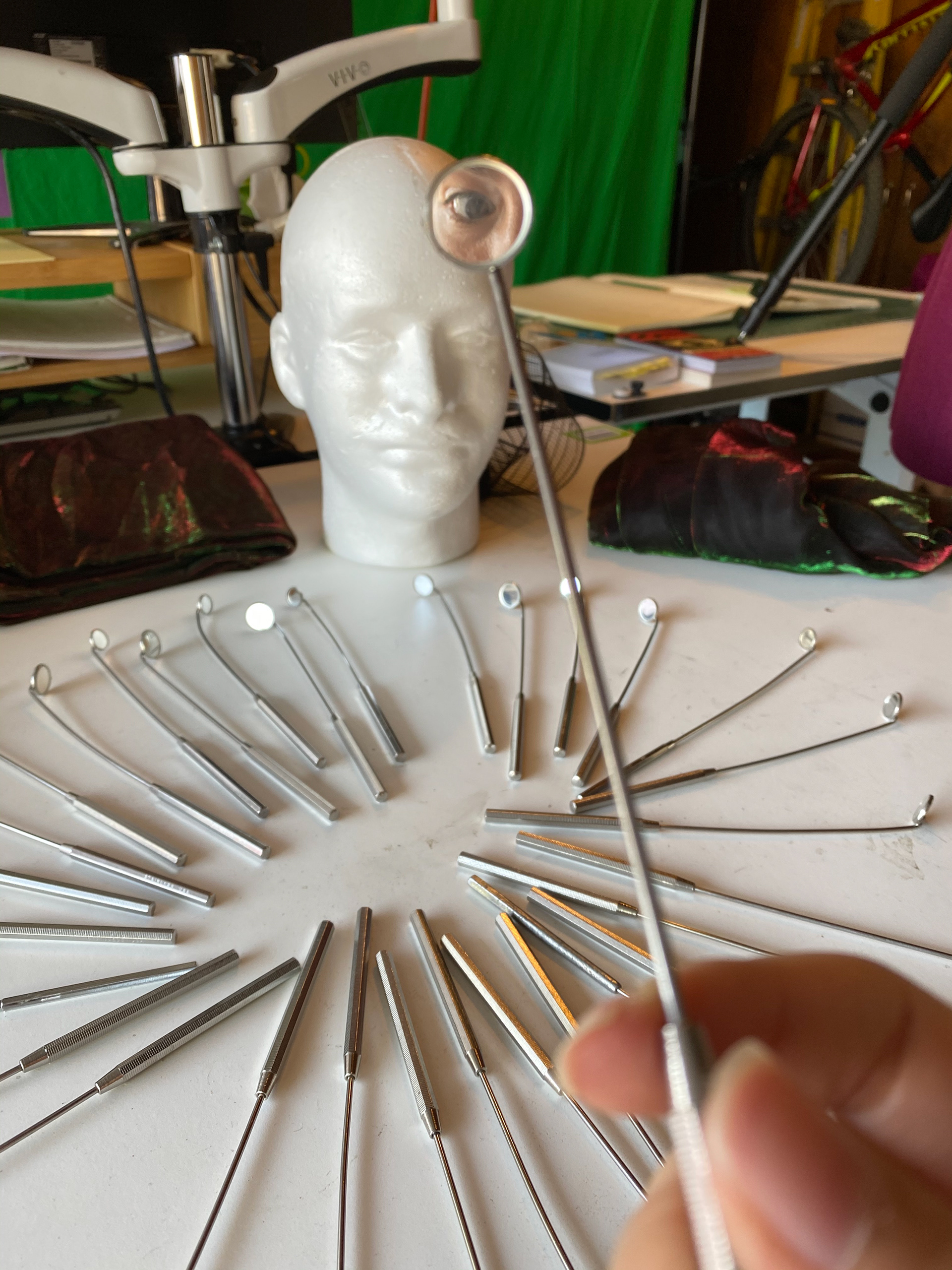 behind the scenes - AR Filters
(Using Snapchat Lens Studio Software)